Golden Shower
Getting a golden shower is a sex act that involves peeing on your partner. It's also known as water sports and can be a dangerous experience if done improperly. While some people use this sex act to compliment their sexual intercourse, other people simply enjoy peeing on their partner.
To get a golden shower, the first step is to make sure you're comfortable with your partner. This is especially important if you're new to the practice, or if you're concerned about the consequences of performing it.
What Do We Know About Golden Shower?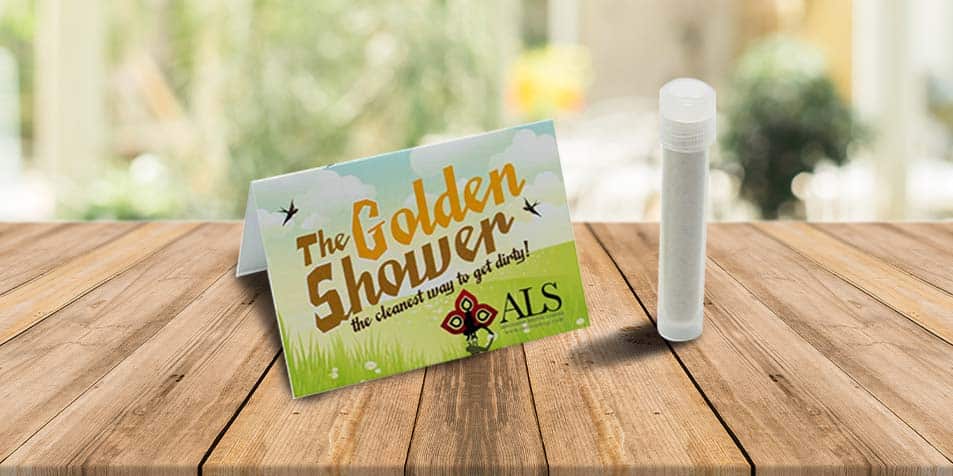 A golden shower sounds like a romantic idea but can be risky. There are a few rules to consider before taking one. First of all, make sure your partner and you are comfortable with the idea. Also, be sure to wash your mouth and skin thoroughly afterward to prevent any health risks.
A lot of people who enjoy fetish plays when having sex enjoy this kind of play. But the idea of urine coming out from a person's body might be a little too extreme for some, so synthetic urine might be comforting. This is why a lot of people buy fake pee to experience their fetishes while playing safe. 
Golden showers first appeared in popular culture in the 1970s. Frank Zappa described his desire for golden showers in his song "Bobby Brown." These fetishes are often linked to humiliation or domination. Although releasing one's waste on another is the ultimate act of degrading yourself, many people find sexual pleasure from it. Some prefer to watch this type of activity, while others enjoy it combined with oral sex.
How Common is Having Interest in Golden Showers?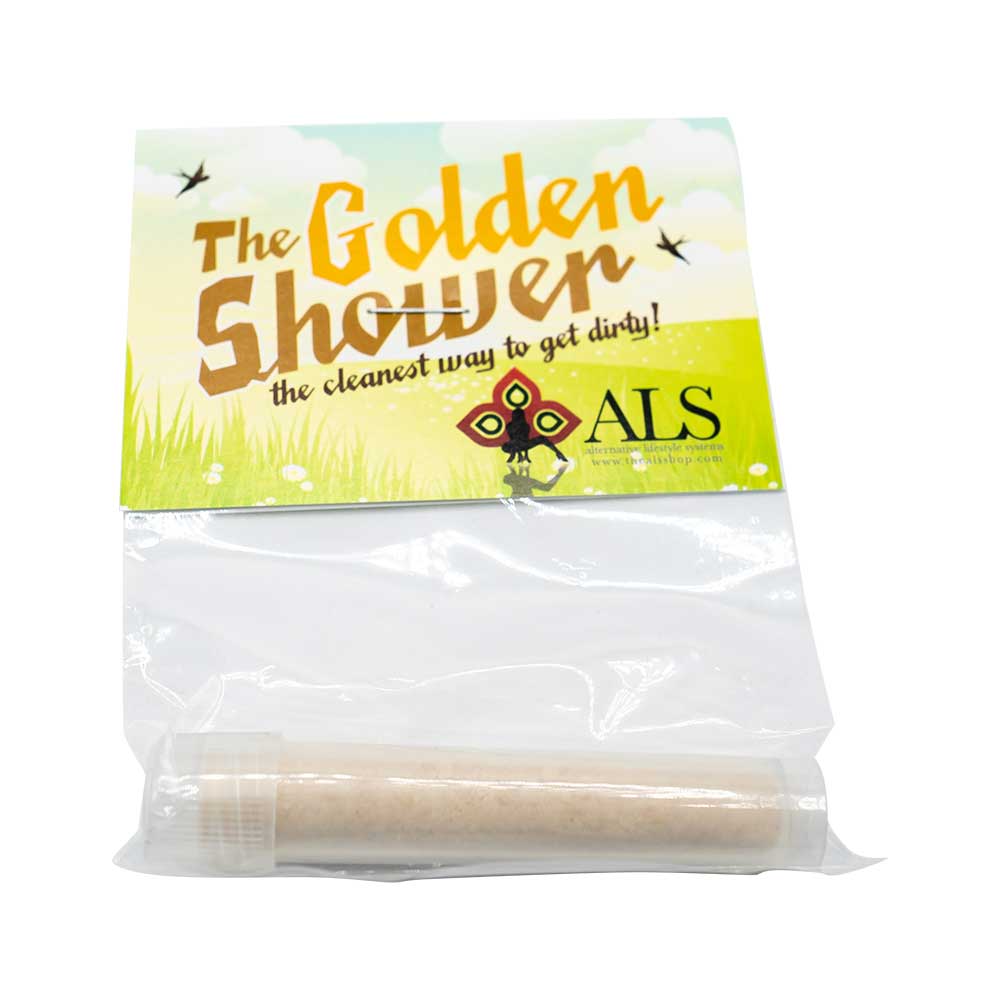 Golden showers can be a lot of fun, but they can also be risky. Urine can transmit bacterial, fungal, and viral infections. The showers may also expose you to the risk of open wounds. Therefore, you should avoid golden showers if you are not in good health.
This is why most often, people purchase synthetic urine. Fake pee works like the real thing but without any health risks. You can use it to take a golden shower without worry.
But did you know that not all synthetic urines are created the same way? If you want to make sure that your fake pee is realistic and safe. Alternative Lifestyle Systems is your trusted source for the best synthetic urine products.
Alternative Lifestyle Systems offer the highest quality synthetic urine on the market with a unique blend of ingredients to ensure realism. 
Our products are: 
unisex so anyone can use them 
safe to use with no health risks 
realistic in color, odor, and ph 
convenient - easy to store and transport 
durable - will last for years with proper storage
When you're looking for high-quality synthetic urine, look no further than Alternative Lifestyle Systems. We offer the most realistic fake pee on the market, so you can enjoy your golden showers without worry. 
Pro Tips When Using Golden Showers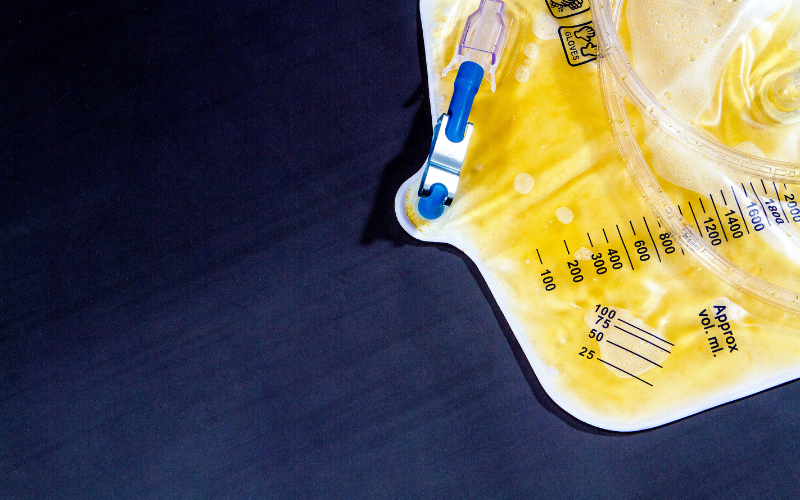 There are a variety of ways to perform golden showers. Some people choose to perform them in the actual shower. While it may not be for everyone, there are a few tips to make the experiment safer and more enjoyable for both the participant and the viewer.
Seek Help from Other People
Firstly, you can research the practice on the Internet. You can search for forums or chat rooms that deal with this subject. By talking to people online, you will be able to validate your perceptions and discover new things about the practice.
Golden showers are popular with men and women. A study conducted on Pornhub found that men aged 65 and older are the most likely to search for them. These people are 75% more likely to perform golden shower searches compared to Pornhub visitors aged 18 to 24. Interestingly, the kink community loves these stories and is excited to hear that they aren't the only ones interested in the subject.
Golden showers are very popular in porn. In fact, 1 out of 6 people has a water fetish (Aquaphilia). Similarly, many men have a fetish for urine. This can be manifested in different ways, such as clothing wetting or peeing on your partner.
Are Golden Showers Safe?
Synthetic urines are fun, but they also have some risks, especially if you'll buy cheap and fake ones. Your bedtime fun could be ruined if you purchase a fake product. If you don't want to take any chances, make sure to only buy from reputable brands and sellers.
In addition, while most synthetic urines are designed to be close to the real thing, there's always a chance that something could go wrong. If you're particularly concerned about being caught with fake urine, it might be best to stick with the real thing.
Ultimately, whether or not you use synthetic urine is up to you. Just be sure to do your research and purchase from a trusted source if you decide to go this route.
People who are open to golden showers will find them pleasurable and even enjoyable. The kinks involved in golden showers are varied. For some people, the humiliation is a turn-on. Peeing on another person is a major kink, and this can be particularly exciting.
Golden Shower For Fetish Plays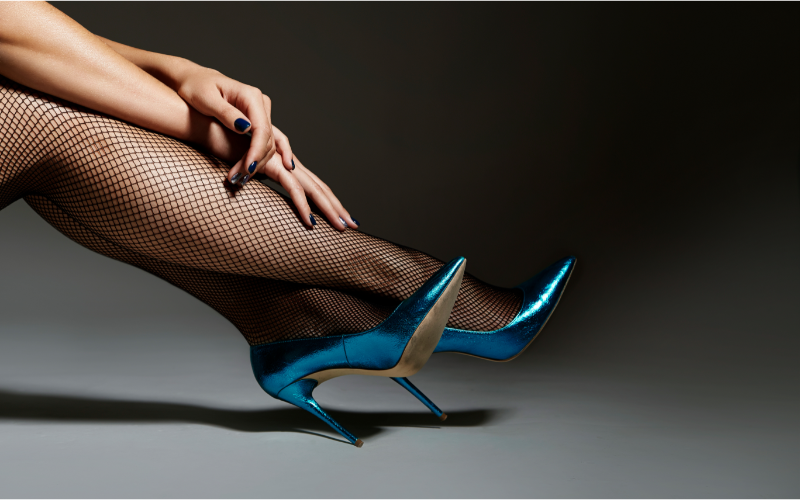 A golden shower is a popular part of the dominant/submissive role-play scene. This fetish practice is now mainstream. Most hotel chains are okay with it, and it's no longer an avant-garde sexual practice. If you're interested in participating in this activity, don't be afraid to explore your limits.
If you're planning on doing a golden shower with a partner, be sure to do your research and if real pee is a big NO for you, buying synthetic urine would be the best thing you can do. Just make sure you purchase it from a trusted provider like ALS. 
If you're interested in learning more about golden showers and urophilia, ethical porn is a great place to start. The images in these films will help you visualize the action in real life. It's also helpful to talk to other urophiles in online chatrooms. This will help you validate your own perceptions.
If you're planning on giving a golden shower, it's important to have a large shower cubicle or bathtub. You can also purchase special golden shower sheets at sex shops. These sheets will make the golden shower experience much more pleasant. You should also keep a clean towel nearby if you decide to do the golden shower with someone.
When discussing your kinks with a partner, it's important, to be honest. Make sure that your partner understands exactly what you want from him. Otherwise, you'll be met with questions and rejection.
Disclaimer: We do not tolerate the improper usage of these products. Our products do not intend anything illegal nor to be used for unlawful handling. We also do not sell to anyone under the age of (18). By purchasing any of our products, you agree that you are at least (18) years old and will not misuse these products in any way. Whizzinator is for novelty and entertainment purposes only.